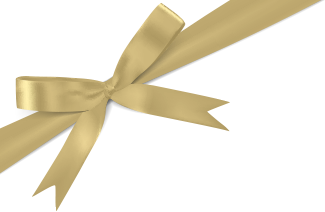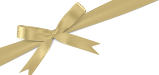 PROFILE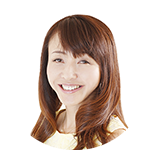 KEIKO ABE
Representative Director of Starpress Co. Ltd. Representative Board Director of Self Awaking Fellow Association. Under the motto of "Living the life at the best", Keiko has established her own methodology of increasing the fortune. She enlightens how to increase the fortune and live a better life with using her expertise of various ways to draw luck, mantic and spiritual method as well as her inherent psychic ability.
She sees spirituality as one of the essence to improve life, and pursue the goal of uniting the recognisable and unrecognisable world.
Currently Keiko offers the session to deliver metaphysical messages through channellings whilst actively leading the workshop to release subconscious blocks, seminars and tours.
PUBLICATION:
"How to Get Rid of Bad Lucks- change your unlucky habits!" (MARBLE BOOKS)
"48 Method to Love Myself" (Tetsujinsha)
FOR FURTHER INFORMATAION:
For private session, please click here
For media inquiries, please click here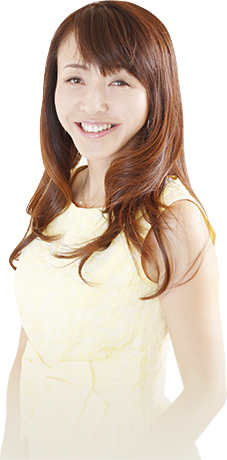 ACHIEVEMENTS
CHANNELLING SESSIONS
This is Keiko's exclusive method to increase the fortune by delivering metaphysical message. Keiko initiates the method to understand the nature of the soul, and live the life at the best. Her assured scheme to increase the fortune and her generous sessions have attracted public attention and total of 2,000 people have participated her sessions so far. All sessions are booked up at present and many more people are on a waiting list.
TRAVEL TOUR
January 15 2017
"Qi Men Dun Jia! New Year 1Day Mitsumine Shrine Formal Worship Service Tour with Keiko Abe"
(Tobu Top Tours) Full House
January 29 to February 3, 2017
"A Good Luck Trip! Spiritual Hawaii Island Tour with Keiko Abe" (Club Tours) Full House
March 17-19, 2017
"Qi Men Dun Jia! Clearing and reincarnation Tour through 3 Islands of God in Okinawa; Kudakajima, Kourijima, Hamahigajima" (Tobu Top Tours) Full House
July 8-14, 2017
"St. Michael's Ley Line Awaking Tour with Spiritual Mentor Keiko Abe- King Arthur Legend and Pilgrimage to sacred places in Glastonbury, England." (Tobu Top Tours) Full House
SEMINARS
Constantly holding Subconscious Block Release Workshops
"Channelling School"
"Makeup Lesson to Attract Good Luck"
"Workshop to Create Your Life by Connecting to Higher Self"
"Clearing Workshop"
"Releasing Subconscious and Realisation Workshop"
MEDIA EDITORIAL SUPERVISION
May 25, 2017
"25ans Wedding: Keiko Abe's Monthly Love Horoscope"
March 1, 2017
"Citi Living Web: Best Power Spot to Visit This Year from the Beautiful Spiritual Mentor!"
March 17, 2016
"BAB Japan Therapist April Edition: "Can be used in the Salon! Creating Diet Friendly Environment by Feng Shui"
KEIKO ABE JEWELLERY BRAND "K venere"
June 4, 2017, Keiko's Jewellery Brand "K venere" has been launched with the jewellery empowered by her based on the metaphysical message. 40 Line Ups- one and only one new jewellery have been immediately sold out on the day of the launch. New Line Up will be released regularly.
http://kvenere.com/
Website&SNS
●Official Website: http://www.abekeiko.com/
●Blog: "Abe Keiko Press"http://ameblo.jp/happy-abekeiko
●Facebook: Spiritual Mentor Keiko Abe "Good Luck Seeds"https://www.facebook.com/kaiun.abekeiko
●Twitter:  https://twitter.com/abekeiko24
●Instagram: https://www.instagram.com/abekeiko24/
●E-News Letter: https://starpress.jp/p/r/48i1oCp2